This article may contain compensated links. As an Amazon Associate, I earn from qualifying purchases. For more info, read our Affiliate Disclaimer here .
Finding time to cook healthy food while you are breastfeeding and pumping is sometimes a struggle. It can be hard to find the time to look after yourself, let alone spending hours in the kitchen preparing fancy meals.
But its really important for both you and your baby to keep your body nourished with whole foods. And this is where soups comes in.
Top Rated
Instant Pot Duo 7-in-1 Electric Pressure Cooker
Easy to use, easy to clean, fast, versatile, and convenient, the Instant Pot® Duo™ is the one that started it all. It replaces 7 kitchen appliances: pressure cooker, slow cooker, rice cooker, steamer, sauté pan, yogurt maker & warmer. With 13 built-in smart programs, cook your favorite dishes with the press of a button.
We earn a commission if you make a purchase, at no additional cost to you.
A quick soup is an almost perfect food for breastfeeding moms. They are easy to make, don't need much tending, and can usually be thrown into a crock pot or instant pot and ignored until they are cooked. With most of these breastfeeding recipes, you will have enough left over that you can pop it in the freezer for a quick meal on another day.
And when it's time to eat, you can pour your soup into a mug, allow it to cool and drink it with one hand while breastfeeding.
RELATED CONTENT: Delicious Crockpot Meals for Breastfeeding Moms
Fortunately, there are many quick and easy-to-prepare recipes made with lactogenic ingredients that may help improve your milk supply. Plus, these recipes are packed with nutrients you need as a breastfeeding parent.
Here are some quick and nutritious soup recipes for breastfeeding moms that will nourish your breast milk supply and your soul.
Which soup is good for nursing mother?
Any soup that contains healthy vegetables, bone broth or lactogenic ingredients is great for breastfeeding mothers. The meal ideas here are all perfect for moms because they are healthy, quick to make and delicous!
A Freebie For You!
Subscribe now to grab my free quick & simple lactation smoothies ebook!
Is Soup Good for breastfeeding mothers?
Soups are perfect for breastfeeding moms. They are quick to make and easy to drink one handed while taking care of your baby. Just remember to allow soup to cool before attempting to eat it around your little one.
What is good for breastfeeding moms to eat?
Breastfeeding moms need to ensure they are getting a wide range of vegetables and meeting healthy food guidelines. Preparing healthy meals when you are a busy mom can be difficult, so here are some of my favorite soup recipes for breastfeeding moms.
Soup Recipes for Breastfeeding Moms
This classic and savory slow cooker bone broth recipe is a flavor-packed drink that will nourish your body. One of the simplest soups for breastfeeding mom, it's perfect for breakfast or as a quick pick-me-up afternoon sip.
Top Choice!
Hamilton Beach Slow Cooker
The Hamilton Beach 10 Quart Slow Cooker's extra-large capacity is perfect for everything from game-day chili to your holiday pot roast. The oval shaped stoneware crock can fit up to a 10 lb. turkey or 12 lb. roast. This slow cooker features low and high cook settings and a warm setting, ideal for buffets or when dinner ends up later than you planned.
We earn a commission if you make a purchase, at no additional cost to you.
This creamy vegetable soup is dairy-free and still very delicious and nourishing! Perfect vegetable soup for lactating mothers that are avoiding dairy to reduce acid reflux for their baby!
A healthy, protein-rich green pea soup that quickly comes together, and you will come to rely on it whenever you need a comforting meal.
This healthy soup contains sweet potatoes, broccoli and onion simmered in vegetable broth. Blended until smooth, a bit of cream mixed in and a dash of red pepper flakes for a tiny bit of spice.
RELATED CONTENT: Best Drinks for Breastfeeding Moms
Pistou soup
Pistou soup is a traditional French recipe from the Southern region called Provence. This easy vegetable soup is at the same time healthy and comforting, which makes it the perfect soup for lactacting mothers.
This easy soup is packed with nutritious ingredients perfect for a nursing mom.
This easy, creamy florentine soup recipe is simple to make using just a few common ingredients. Healthy, delicious, and ready in only 20 minutes!
Crock Pot chicken pot pie soup
Crock Pot chicken pot pie soup is all the comfort of a pot pie, but much easier! This slow cooker pot pie soup is super creamy, healthy and perfect for postpartum moms.
Tinola is a yummy Filipino soup serving comfort food that's nourishing. It carries ginger essence, chayote, which provides folate, and a broth rich with essential nutrients!
This instant pot bean soup is a hearty bowl of soothing flavors. It features 9 types of legumes and a mix of vegetables to provide you with fiber and nutrients in each spoonful!
Slow cooker butternut squash soup
All the flavors of fall in one bowl! This delicious slow cooker butternut squash soup is creamy, rich, and packed with veggies. It's so easy to make especially if you're using your crockpot.
Instant Pot lentil soup
This Instant Pot lentil soup is so comforting, hearty, healthy, and filling! Don't settle for bland tasteless lentil soup, and try this amazing dish. All it takes is a few herb flavorings, bay leaves, and a squeeze of fresh lemon juice.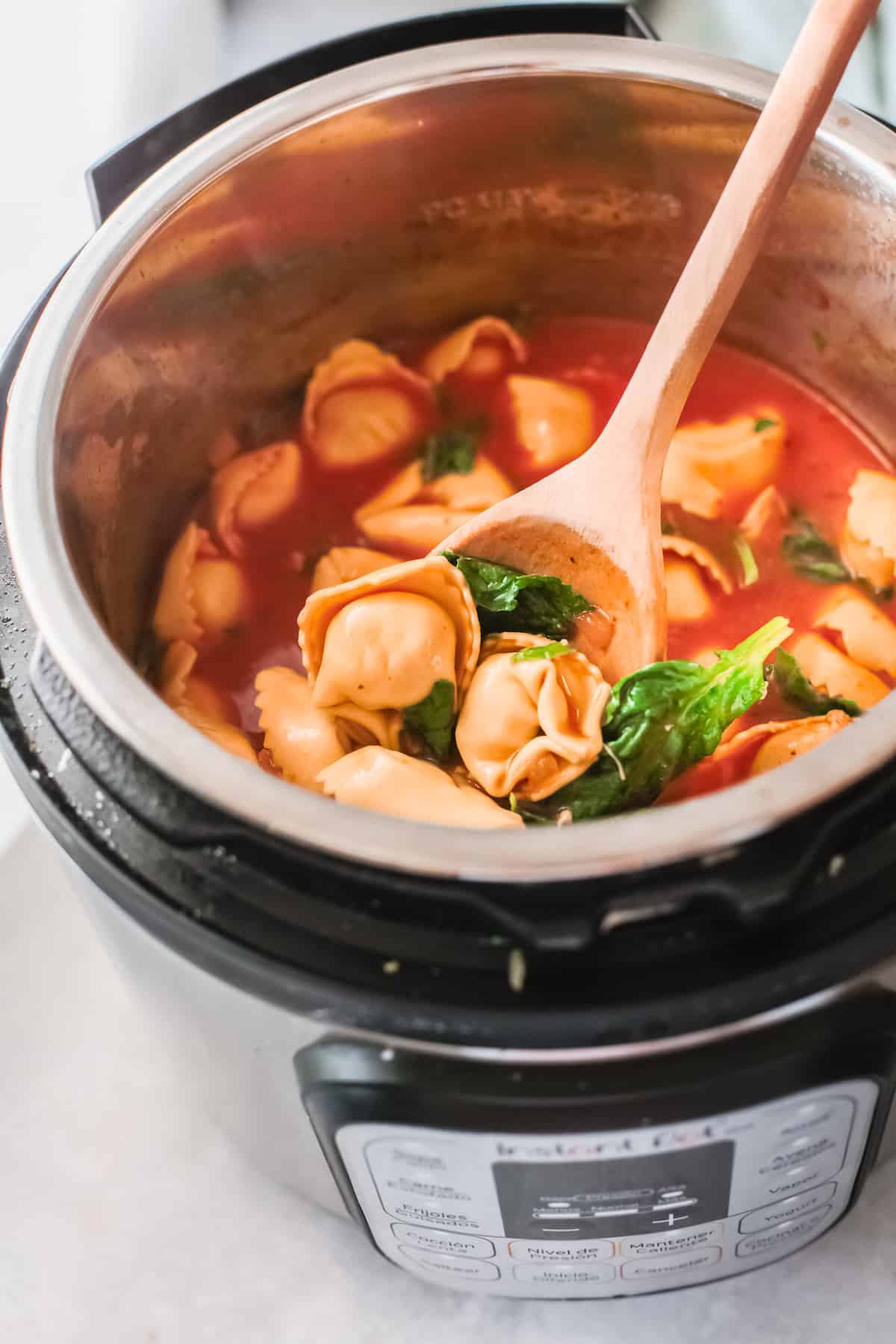 Looking for a simple and comforting dinner you can quickly whip up on a cold winter night? This creamy Instant Pot Tortellini Soup ticks all the boxes! It packs in the goodness of chicken, veggies and is super easy to make as well!
Instant Pot Minestrone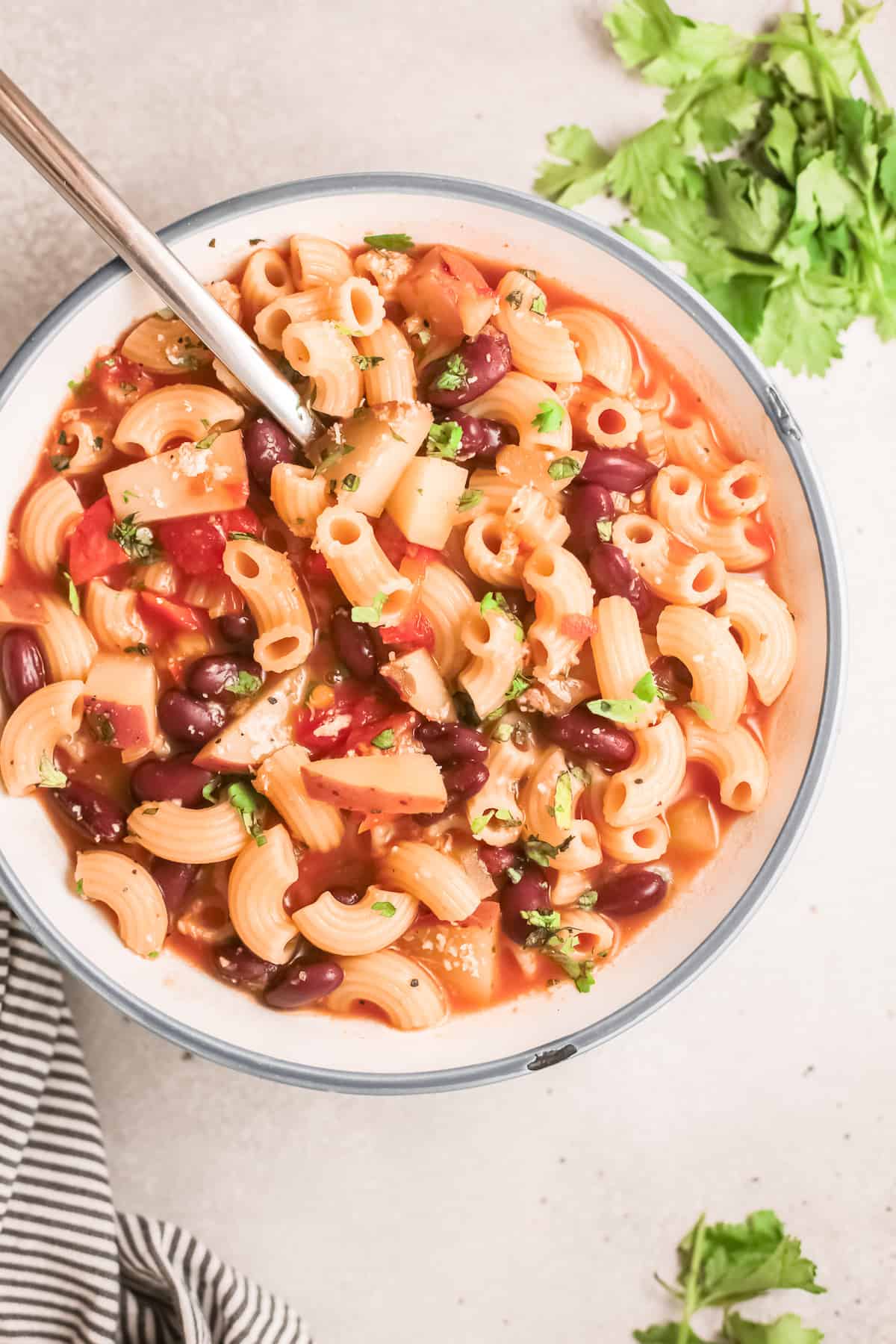 Instant Pot Minestrone is so easy to make. This dump-and-start meal is ready in under 30 minutes so it's perfect for busy, budget-conscious families.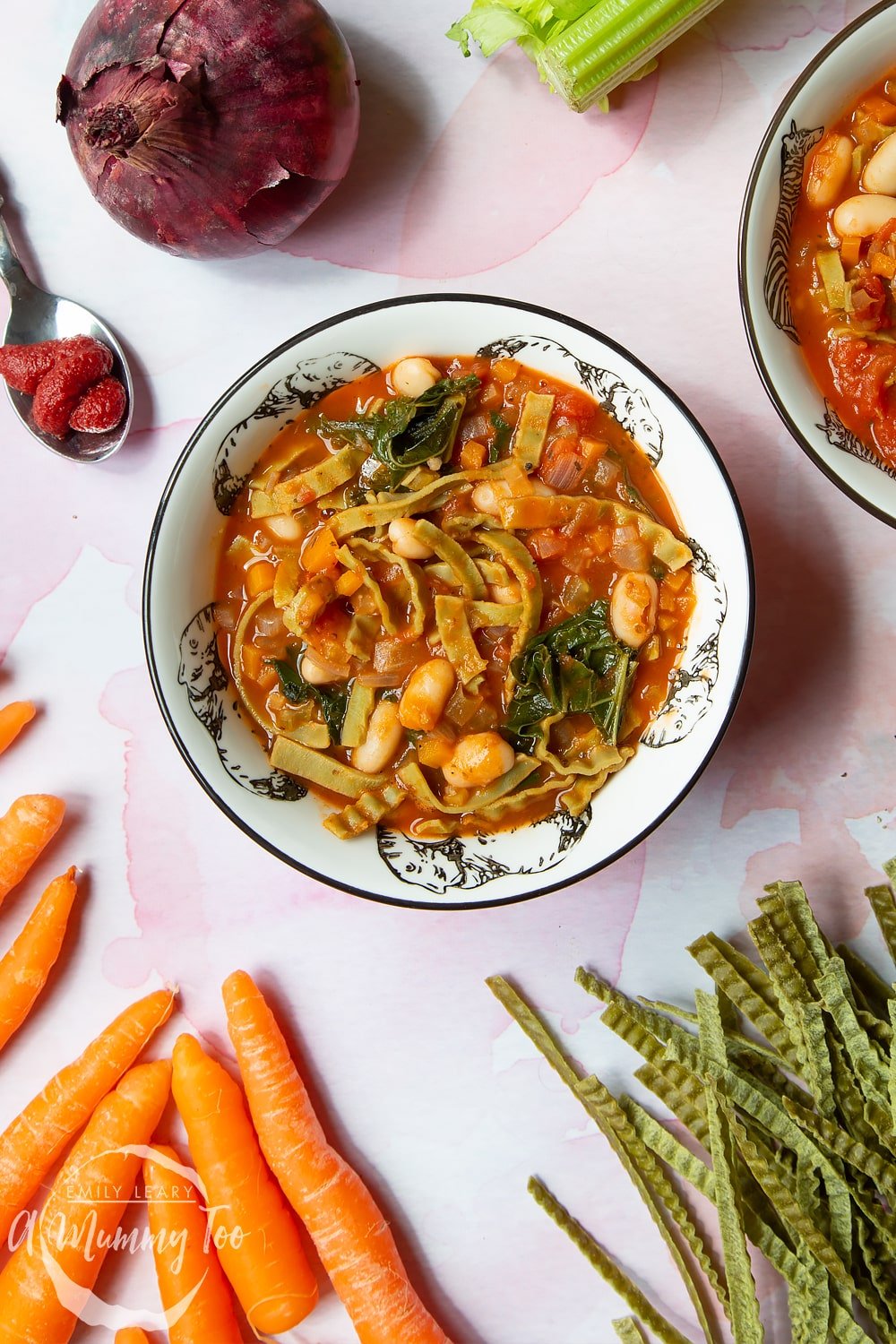 You'll love this incredible vegan pasta soup aka Pasta E Fagioli. It's vegan, gluten-free, high in protein, quick to prepare and suitable for the whole family!
I've discovered a recipe that both kids will happily eat and it's packed with vitamins. Hurrah! It's really easy to make – even easier still if you have a soup maker.
Instant Pot Vegetable Soup With Zucchini is a healthy vegetable soup that is full of beautiful colour and flavour! This is a quick and easy soup that is both nourishing and satisfying
This Creamy Pea Soup is deliciously healthy, satisfying and soooo easy to make using pantry staples. With fresh mint and a hint of cumin this no fuss soup makes a great appetizer, light lunch or comfort food dinner when paired with some bread
This Easy Homemade Vegetable Soup is ready in 30 minutes! It's loaded with vegetables and it's SO much tastier than canned soup! Plus it's freezer-friendly and makes great leftovers!
This easy Tomato Bisque has a silky smooth texture and rich tomato flavor. It's my go-to soup for pairing with grilled cheese!
This Carrot Coconut Soup is one of the best soups I've had in a long time. It's full of flavor, and super creamy without any dairy. It's a healthy soup that happens to be vegan and Whole30-compliant.
Soup for the soul. A gluten-free, vegan and breast milk friendly tummy healing soup for one full of anti-inflammatory and nourishing ingredients. Turmeric, ginger, veggies, spices, and a bit of pasta to bring you all the love your body needs.
This Vegan Curried Pumpkin Soup is super creamy, smooth, and full of flavor! This easy pumpkin soup is gluten-free, paleo, dairy-free, low-carb, and keto-friendly. It's healthy and quick to make with canned pumpkin puree, creamy coconut milk, and curry spices! You'll have a satisfying cozy meal ready in 15 minutes!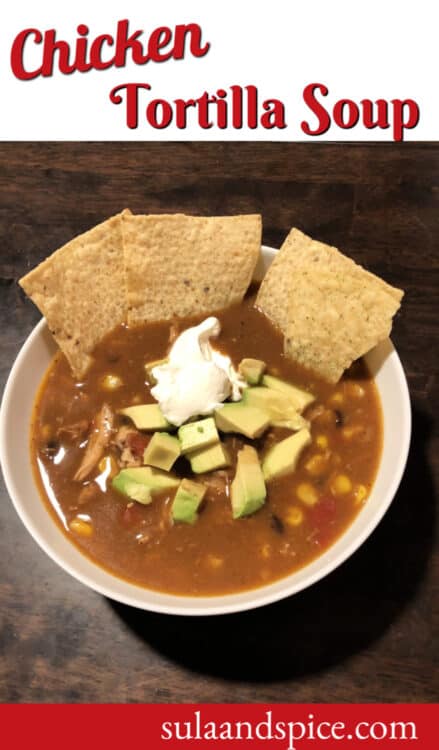 This easy soup only requires 6 ingredients (plus spices) and is ready in under 30 minutes!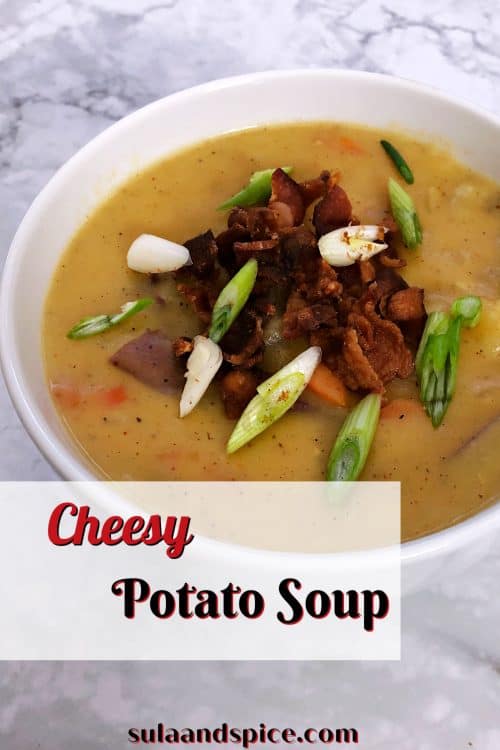 This delicious potato soup can be made on the stove top or Instant Pot to make warming, satisfying postpartum food.
This stove top carrot and coconut soup is perfect for a healthy week night dinner. It's easy and quick to prepare.
Colourful Vegetable Soup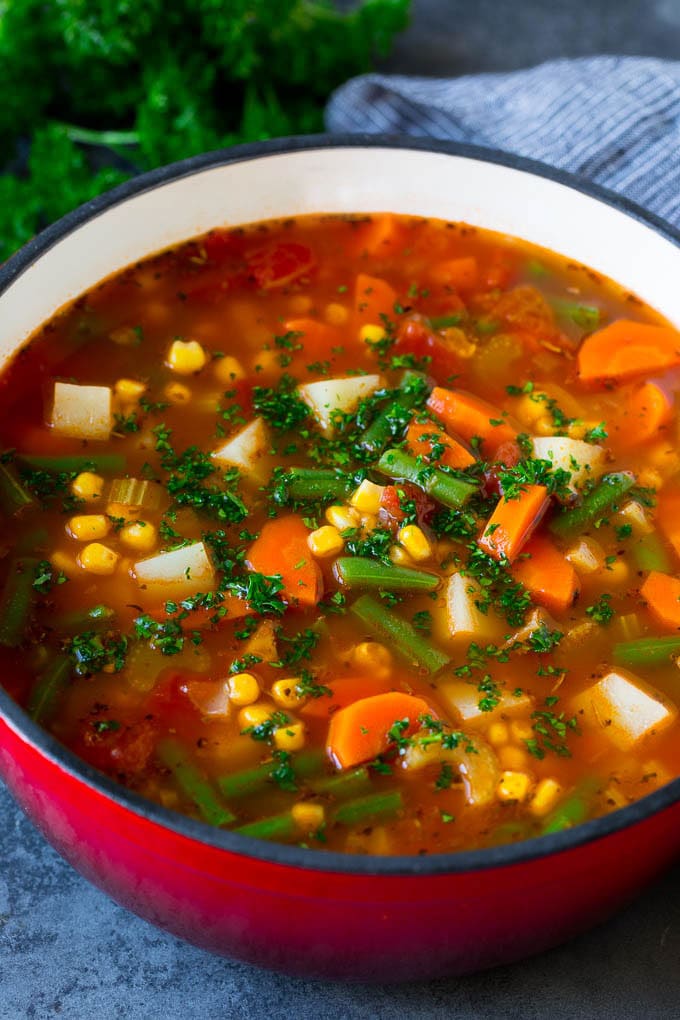 This vegetable soup is a hearty blend of colorful veggies and potatoes, all simmered together in a savory tomato broth.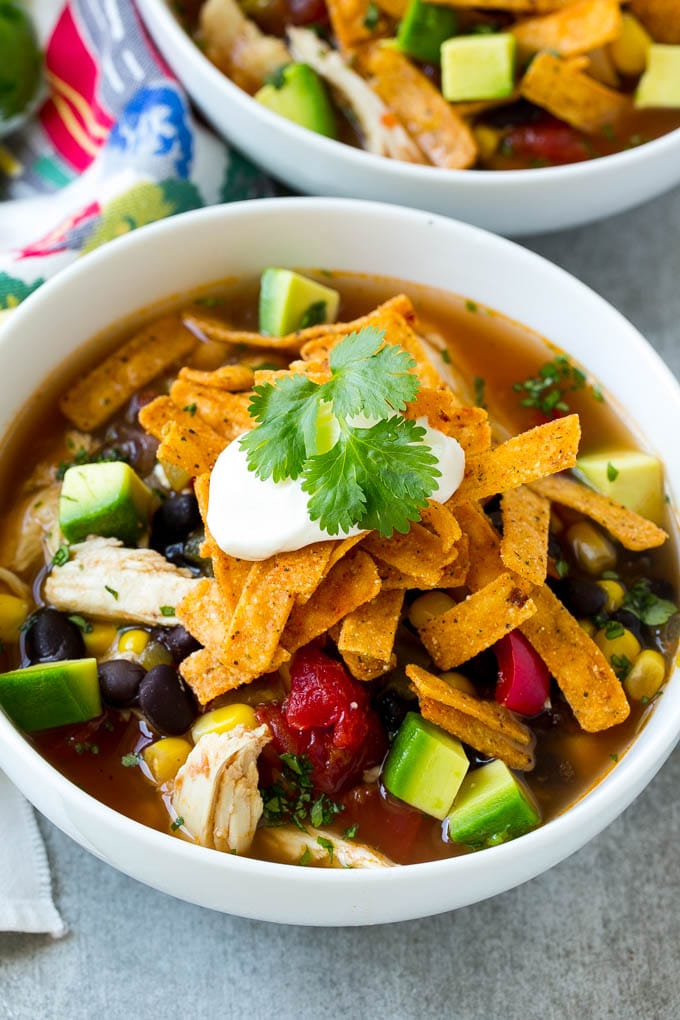 This slow cooker chicken tortilla soup is filled with chicken, beans and veggies, all finished off with tortilla strips and a variety of toppings.
This is a simple and favorable soup, that is perfect for nursing or pumping moms. This is a great recipe to enjoy for a meal or if your feeling a little low.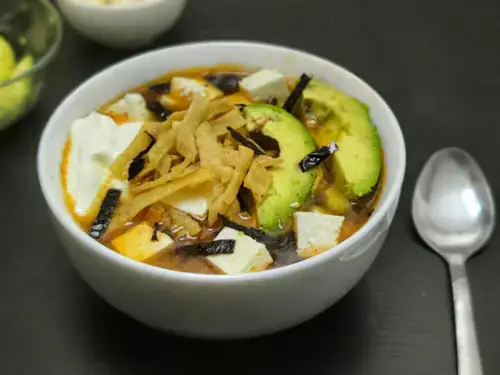 An authentic Mexican soup, Sopa de Tortilla is packed with flavors of pasilla peppers, tomatoes and herbs, and filled with tortilla strips.
Try something new and boost your collagen intake with chicken feet soup. Easy crockpot recipe for new moms!
Hearty, nourishing and comforting – this soup tastes good cold or hot. The pepper and turmeric is good for immunity and lactation.